Covid-19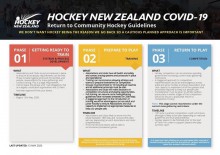 We are thrilled to be able to open our facility to our community again after a period of time away. This does however come with some rules as follows-
Ease back into training slowly:
Here are some recommendations from our friend James Montgomery at Gardens Physio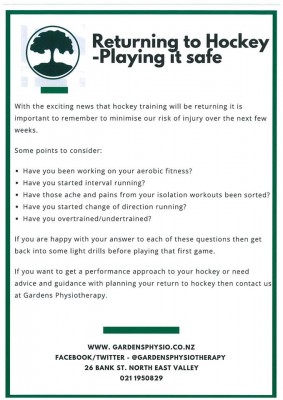 For turf visits:
Our basic requirements are as follows:
1. Practice public health measures, hand sanitizer will be available so please use this and wash your hands, cough/sneeze into your elbow and keep your distance from others as much as possible.
2. If you are unwell, even with mild symptoms please do not come to the turf. This is very important

3. You must sign in by scanning one of our QR codes. This can be done from home if you need to. Can also be done for you by a training mate or family member etc using their own phone

4. All club and school bookings will need to provide a health and safety delegate who we will educate on the rules and they will be responsible for helping OHA staff to make sure they are complied with.
We look forward to seeing you all soon!