U15 Girls Tournament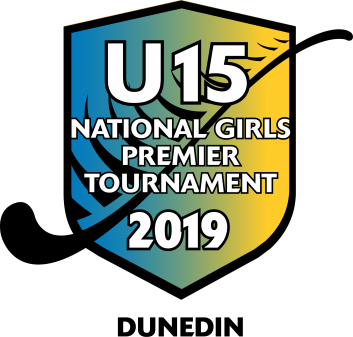 30th September -5th of October 2019
Contacts:
Andy McLean- General Manager
Email: manager @oha.org.nz Cell:027 884 4800
Howard Mair- Tournament Director
Email: Bluesky635@hotmail.co.nz Cell: 021 575 210
Bonnie Gradwell- Tournament Administator
Email: competitions@oha.org.nz Cell: 021 026 65453
Key Dates:
Umpires Briefing- TBC
Managers Meeting- TBC
Prizegiving- TBC
All meeting will be help upstairs in the pavilion at Otago Hockey, Alexander McMillan Turf, 65 Harbour Terrace, Dunedin.
Draw:
Will be found here once released.
Tournament Merchandise:
All tournament merchandise is now available for order! Please follow this link.
All merchandise must be ordered before midnight on Sunday the 23rd of September. The gear will be here ready to go at the start of the tournament week.
Tournament Rules:
Tournament rules can be found in this link
All Hockey New Zealand U15 Tournaments are Alcohol free, Drug free and Smoke free.
Turf Practise Bookings:
The turf will be available on Sunday prior to the tournament. The cost is $62 per half turf for 1 hour. If you would like to make a booking, please contact Bonnie at competitions@oha.org.nz
On site Parking:
Due to space restrictions, there will be on site parking available for team vans ONLY (2 vans per team). Please advise your team supporters or any other members of your team with additional vehicles, that parking is very limited in the area and to plan their time accordingly.
Video Towers:
There a video towers available for both of our turfs. One person per team is permitted to use the tower at a time. (2 people maximum in the tower at one time please).
Cafe Open Upstairs:
We will have a cafe running upstairs in the Pavilion Building throughout the tournament week offering both hot and cold, food and beverages. Eftpos is available.
GO HOCKEY on site shop:
We have a GO HOCKEY shop available on site which will be open during tournament week. Please click here for shop hours.
First Aid:
We will have a medical staff member on site if required. Teams are advised to bring their own first Aid kits. Ice will be available in dug outs and upstairs in the pavilion.
Massage Recovery:
We have an on-site Massage recovery service available. Please find the information here.
Changing Rooms and Bathroom Facilities:
Changing rooms, toilets and shower facilities are available on the ground floor of the pavilion.
The changing rooms are not secured, and personal gear should not be left in them. All teams are responsible for cleaning up their own rubbish on vacating the changing rooms and turf dugouts.
Public toilets are at the North end of the pavilion and on the first floor of the pavilion.