Clinics
Blue and Gold Clinics
A program designed for players who are committed to improving their game and taking their Hockey to the next level.
Register here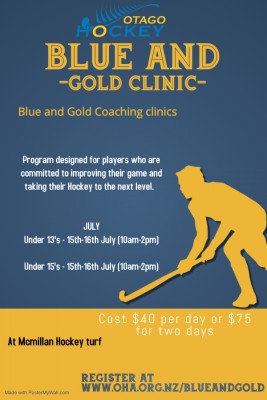 Otago Holiday programme
For Hockey and Non-Hockey players. We have fun team building games and activities throughout the week as well as playing and learning some fun basic hockey skills and games. All the kids that attended this programme last year enjoyed it and made some new friends!
Register here