Year 5 & 6 All Stars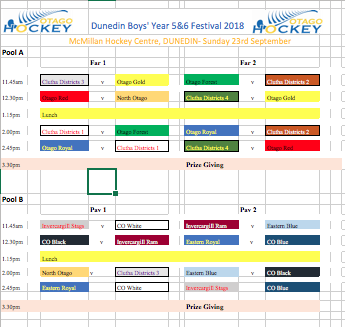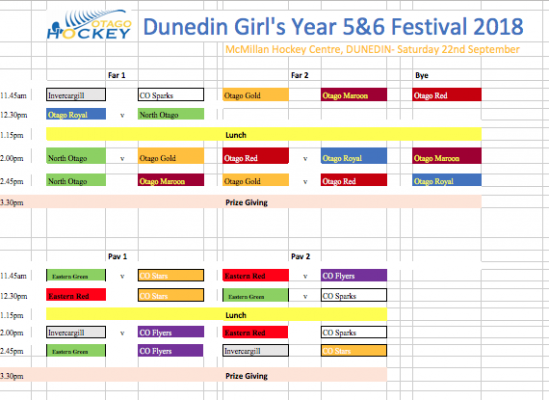 Congratulations to the following who have been named in Otago teams for 2018.
GIRLS
Maroon
Millie Meder, Caitlin Mitchell, Payton Watson, Jasmine Hill, Sophie Horton, Millie Jean Scoles, Sariah MacAskill
Gold
Meg Bowmar, Emily Clark, Sophie Deerness, Renee Geddes, Olivia Harwood, Annabelle Andrews, Gemma Burleigh
Royal
Milly Wright, Lucy Hughes, Ashleigh MacDonald, Leila McCormack, Sophie Moors, Kate Merriman, Lilly Livett
Red
Abigail Samuels, Matilda Surton, Emily Clark, Meg Pullar, Christie Sinclair, Sophia van Heezik, Mia Webster, Meg Taylor
BOYS
ROYAL
Nathan Lau, Joshua Hagan, Gabriel Scott, Blake Broome, Fraser Anderson, Lucas William Charles Mason, Nicholas Schollum, Will Summers, Dan O'Brien
FOREST
Toby McClean, Leonardo Shields, William Harrex, Matthew Larsen, Luka Moir, Thomas King, Angus Crosby-Kaye, Alec Murray
RED
Nikau Kaan, Sam Lawson, Luke Brinkley, George Tisdall, Jakob Eaton, Cheydon McLeod, Amos Miller, Kaden Williamson, Nate Wilson
GOLD
Jesse Paulsen, Nicholas Thom, Harlem Smaill, Tom O'Neill, Jai Kain, Nicholas Healey, Troy Brinkley, Matthew Parker, Alex Walker
Training for this programme is on the following Sundays from 9:30am-11am:

Training 1: 19th August
Training 2: 26th August
Saturday 1st September: Gore/ Invercargill Tournament (weather dependent)
Training 3: 2nd September
Training 4: 9th September
Training 5: 16th September
The programme also finishes with a mini-tournament in Dunedin vs each other and also some other teams from the regions:
Girls: Saturday 22nd September
Boys: Sunday 23rd September
All changes and cancellations will be put on our website, facebook page and also emailed out where possible.
EQUIPMENT
Players will need their own stick, shin guards and mouth guard – Otago Hockey will provide balls and cones.
All players will be provided with a playing shirt for their tournament days.
QUERIES
For more information on the program see our Year 5&6 Programme Policy
Should you have any queries regarding the Year 5 & 6 teams, please feel free to contact Julia Boothroyd- coach@oha.org.nz
If you are keen to help out with the Year 5 & 6 teams and coaching, please let us know here at Otago Hockey.
To read the policy Click Here