Mainland Cup 2021
Otago Hockey is thrilled to announce that we will travelling to Christchurch over the Queen's Birthday weekend (June 5th 6th 7th) for the 2nd installment of the Mainland Cup in 2021.
Schedule: Will be announced in the coming days
Teams: The Men's and Women's teams will be selected through club hockey and following the Otago Hockey League, which will be held during May.
The U18 teams will be announced following the Highland Cup and the Wakapitu Shield.
Otago Men & Otago Women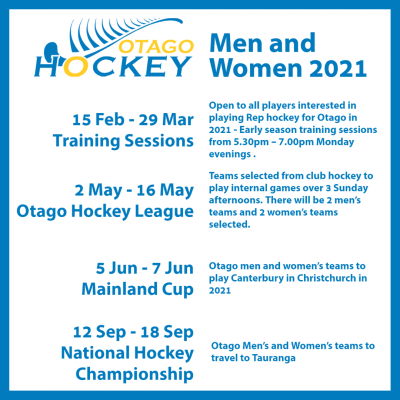 Otago U18 Men & Otago U18 Women