Social Renegade & Football Tournament
27/11/2018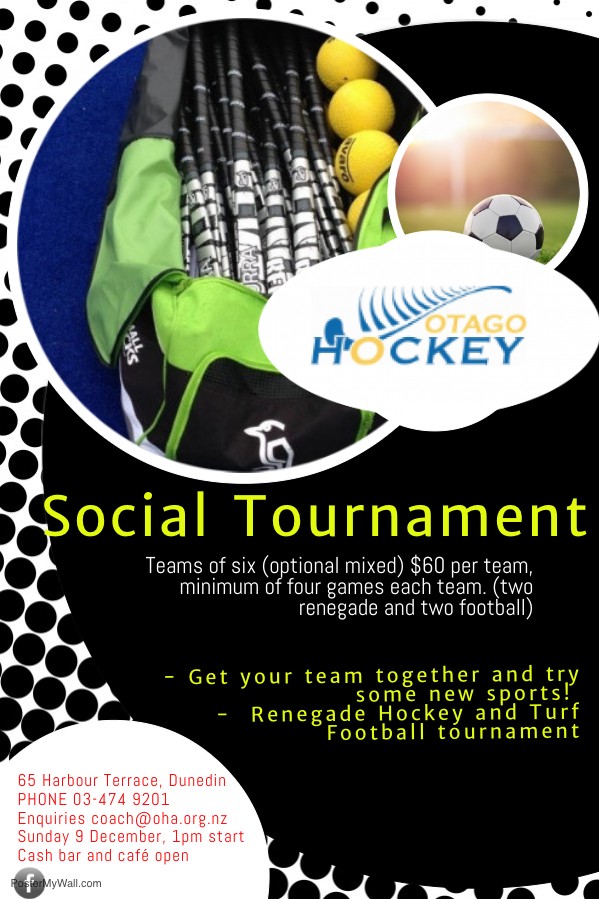 Otago Hockey is running a social tournament next Sunday 9 December. All teams will play both Renegade Hockey and Turf Football in a fun, relaxed social environment.
The bar and kitchen will be open throughout the afternoon.
This is a fantastic opportunity for the hockey community to introduce new participants to Hockey and the turf!
Get your team of six together now and register HERE
View More News