Under 15
U15 Development Programme 2021
Congratulations to all of our U15 players who have been selected for our U15 teams for 2021! We're looking forward to seeing you take on the rest of the South Island in October!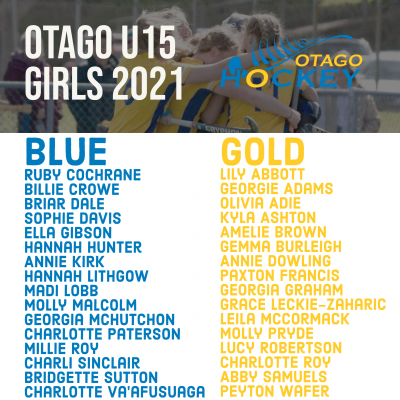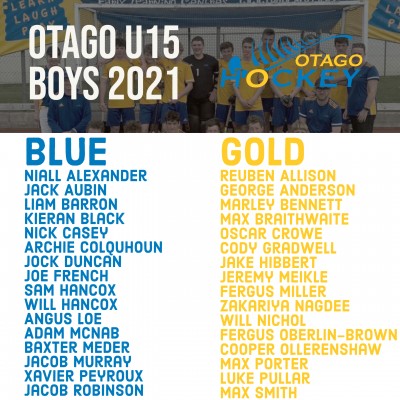 Otago Hockey is excited to announce development programme for the U15 age group. This programme is the first fully-fledged instalment since the restructure of the Representative calendar post-2019. These opportunities are open to anyone and everyone within the respective age groups who are keen to develop their skills through the remainder of the hockey season. All players born after 1st January 2006 and are in Year 9, 10, or 11 at school are eligible for U15s.
The programmes kick off with a FREE 7-a-side festival on the 4th of July. You can register as a team or an individual – and it's Mixed! So get a group of mates together and enter a team for what's going to be an awesome day on the turf! There will be a BBQ, the music will be pumping, and the games will be short and sharp!
Please register for our 7-a-side festival here. Entries close Wednesday 30th June.
Click here to register for our U15 Booster Programme. The cost for this programme is $100.
Cost and details for Clutha Cup in Invercargill, and the U15 South Island Tournament in Christchurch will be communicated shortly after the commencement of the Programme.
U15 Overview:
7-a-side festival, 4th July
Booster Programme, 1st August – 26th September. A development programme held on Sunday mornings that's open to anyone and catering to all abilities. The programme will initially focus on upskilling and transition into a more team-based outlook.
Clutha Cup, 18th-19th September. A weekend tournament in Invercargill with all of the other Associations in the Southern region. Otago will send 2 boys and 2 girls teams.
U15 South Island Tournament, Christchurch, 3rd – 7th October. Otago will send 2 boys and 2 girls teams to Christchurch for the South Island U15 Tournament.
If you have any questions about the U15 Programme, please contact Hymie: hockey@oha.org.nz