Under 13
U13 Hockey 2023
Congratulations to all of our U13 Players who are heading to Invercargill for the Southern Region U13 Festival on the weekend of 16th and 17th of September.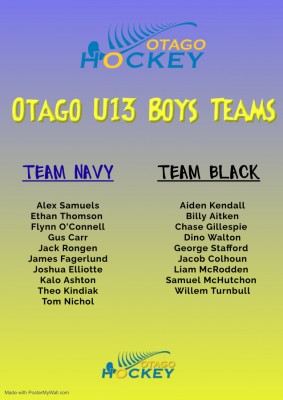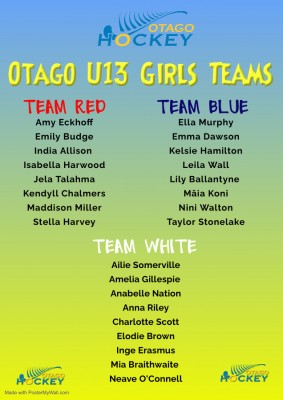 Otago Hockey is spending more time investing in their future by offering the Junior Booster Hockey Program to players in the Year 5&6, Year 7&8 (U13).
This Program is open to any player in the above age groups who would like to improve and up-skill their hockey for the 2023 hockey season.
Booster Program
The Booster program has replaced the traditional Hatch and Collier Rep programs. All players, who register for this program will receive coaching each Sunday mornings for 6 weeks and then 6 team trainings in preparation for the Festival of Hockey at the end of the program.
This program will run from the 16th of July – 17th September 2023.
Cost is $125
Open to all players in Years 5-8. Only Year 7 and 8 players can attend the Festival though. There will be extra costs associated with attending the Festival.
Program description
The Booster Program is a continuation of the Accelerator Program, which we ran at the beginning of the hockey season, to help players improve their basic skills, learn new skills and help with their understanding of hockey concepts.
It is not a requirement to have attended the Accelerator Program to attend the Booster Program.
Festival of Hockey will be held
September 16th & 17th in Invercargill.
Description of the Festival of Hockey
After weeks of training in the Booster Program we will send multiple teams (all players who participated in the Booster program are placed into teams) to play games against other association teams in a Festival of hockey weekend.
This Festival will be held in Invercargill for both the Girls and the Boys.
Click below to register for the U13 Booster Programme.