2019 Girls Secondary School Winners
19/8/2019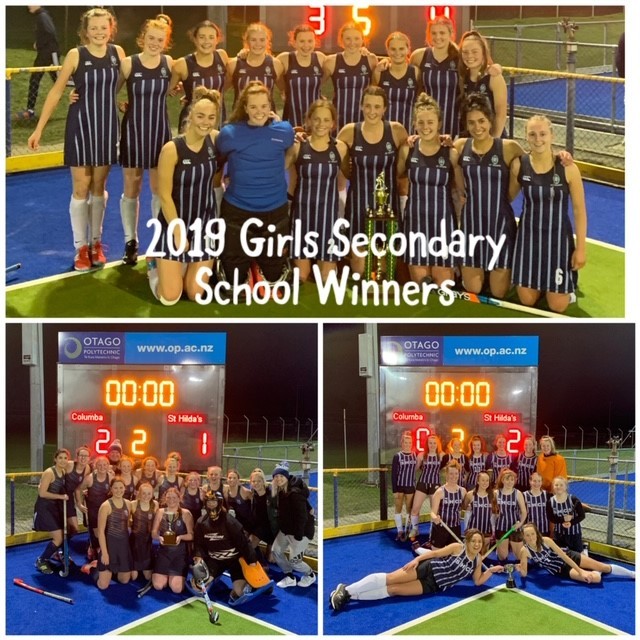 The 2019 Otago Hockey Girls Secondary School finals were completed on Monday with the champions crowned in yet another round of shoot outs.
Congratulations to the following title winners for 2019.
Division 1- St Hilda's 1st XI
Division 2- Columba Colts
Division 3- St Hilda's Year 10
Thank you to all the players, coaches, team managers, umpires and supporters who have made the season a success.
Team placings for this competition as follows:
Division 1
St Hilda's 1st XI
Columba 1st XI
St Hilda's 2nd XI
OGHS 1st XI
Taieri College 1st XI
Division 2
Columba Colts
St Hilda's Junior Blue
Tokomairiro 1st XI
St Hilda's 3rd XI
OGHS 2nd XI
LPHS 1st XI
Division 3
St Hilda's Year 10
Columba 3rd XI
Queens High School equal with St Hilda's Junior White
View More News