Coaching available for all ages
7/2/2019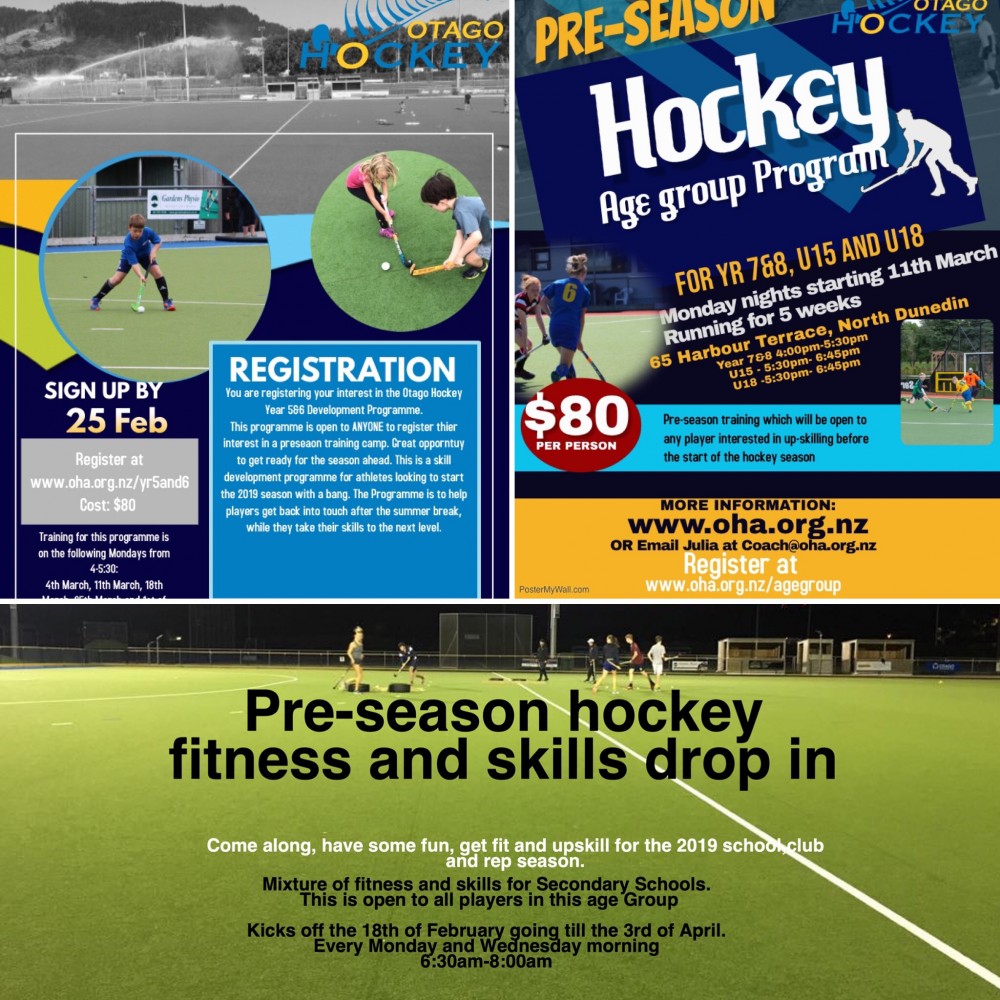 Otago Hockey is proud to announce the upcoming clinic for the pre-season
Yr 5 &6
Pre-season training which will be open to any player interested in up-skilling before the start of the hockey season ending with a local festival
Training for this programme are on the following Mondays from 4.00pm-5: 30 pm:
4th March, 11th March, 18th March, 25th March and 1st of April.
Sign up by the 25th of February
Age Group Programs
This programme is open to ANYONE to register their interest in pre-season training. This is a great opportunity to get ready for the season ahead. We will be focusing on skill development, both old and new. We hope with a good pre-season build up at this Development Programme the players are well prepared for the 2019 season.
Training for this programme is on the following Mondays;
11th March, 18th March, 25th March, 1st April and 8th of April
Block 1
Groups and times;
Year 7&8 -- 4:00pm-5:30pm
U15 -- 5:30pm- 6:45pm
U18 -- 5:30pm- 6:45pm
Pre-Season Fitness and skill drop-in
Come along, have some fun, get fit and upskill for the 2019 school, club and rep season.
Kicks off the 18th of February going till the 3rd of April.
Every Monday and Wednesday morning
6:30am-8:00am
Just come on the day and bring $5 cash
View More News