Dunedin to host Ford National Hockey Championship
10/11/2021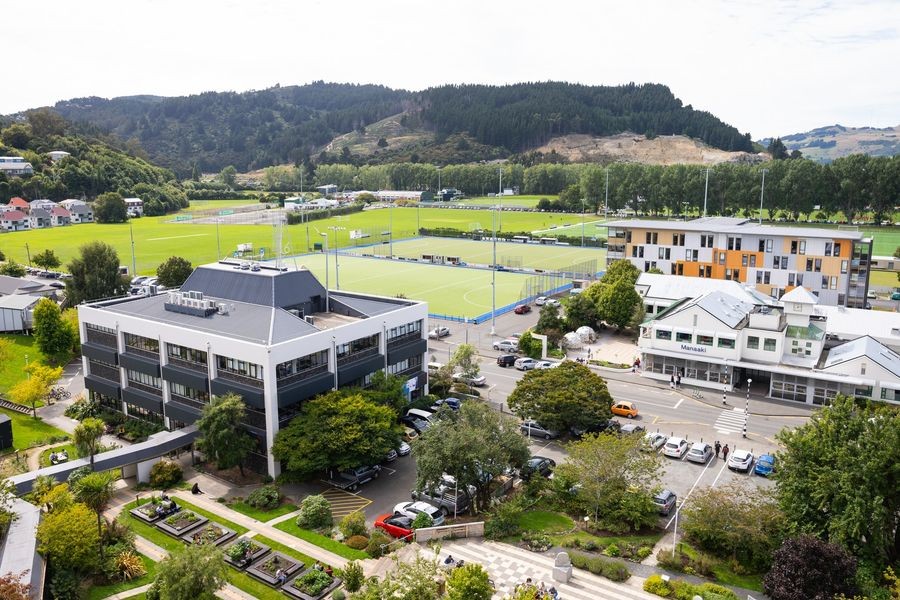 Ford National Hockey Championship heading south for 2022
Hockey New Zealand (HNZ) has revealed the locations of its major domestic tournaments for 2022. The nations marquee domestic hockey tournament, the Ford National Hockey Championship (NHC) will be hosted in Dunedin - the first time Ōtepoti will have hosted a combined men and women's championship and the first time hosting the marquee HNZ tournament since 1993.
Dunedin City Council is excited by the opportunity presented with holding HNZ's marquee tournament with mayor Aaron Hawkins commenting, "our ability to attract top level tournaments to Dunedin was a large part of why the city invested in a new hockey turf in South Dunedin. It's great to see it pay dividends so soon. This will be a fine opportunity for local crowds to see the best players in the country, but more importantly for our young hockey players to have something to aspire to right on their doorstep."
Otago Hockey is also delighted to be given the opportunity to host the Ford National Hockey Championship in 2022 with General Manager Andy McLean saying "this event is the pinnacle of provincial hockey and will be a great celebration of the sport. It is a fantastic opportunity for us to promote hockey and for our loyal hockey community to be able to enjoy this event. Our players will also be excited as this is a rare opportunity to play representative hockey in front of their friends and family.
"With so many participants and supporters it will also be a significant event for the Dunedin economy. This will also be a fantastic opportunity for teams, players and supporters from Southland, Central Otago and North Otago and we look forward to working with them to make this special for those associations as well."
Further afield, the Vantage U18 Boys and Girls tournaments will take place in Palmerston North and Nelson, respectively; the Vantage National Masters tournament will be played in Tauranga; the National Indians Tournament will be competed for in Christchurch; and the National Māori Tournament will be held in Nelson.
The Secondary School Tournaments will be played in various centres up and down the country, providing an opportunity for all parts of New Zealand to experience hockey in 2022.
Ken Maplesden, General Manager Community and Events, says "we can't wait to be able to have a full suite of hockey tournaments taking place in 2022 especially after the disruption we have faced over the last two years. "A lot of hard work is going on behind the scenes to provide safe opportunities for our hockey whānau to play the game they love. Our associations have been incredible during this time and they will have a major part to play in what will hopefully be a successful year ahead."
View More News