Hymie Gill appointed Pathway Manager
15/11/2018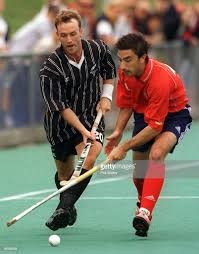 Otago Hockey is delighted to confirm that Hymie Gill will join Otago Hockey in the newly created role of Pathway Manager.
Gill, a former international who represented New Zealand at World Cups in 1998 and 2002 and the 1998 Commonwealth games in Kuala Lumpur amongst his 79 Tests will join Otago Hockey in January 2019.
Since retiring from competitive play Gill has held a number of roles in hockey both here and overseas. Starting as a development officer for North Harbour in 2000, Gill has worked in the performance space for Midlands and Northland as well as coaching professionally in Belgium. Gill has recently been confirmed as the head coach of the New Zealand U18 Boys team.
Otago Hockey General Manager Andy McLean said "We are delighted that someone of the calibre of Hymie Gill has decided to join the OHA.
His experience across the board from community hockey to high performance, including coaching make him the ideal candidate to oversee our hockey programme and move our association forward. Having someone within our association connected to the national programme is really exciting for our talented and ambitious young athletes.
The fact that Hymie is born and bred down here and part of a family with a rich history with Otago Hockey is a real bonus and will help with creating the culture we are looking for at Otago Hockey. We look forward to welcoming Hymie and his family to Dunedin in the new year".
Gill added ""I am very excited about returning to Dunedin and Otago Hockey where my hockey journey started. I am really looking forward to working with the coaches and players across both the community and performance areas. There are exciting times ahead in hockey and I am very happy to be given the opportunity to be part of the team at Otago Hockey."
View More News