Junior Umpire Training
16/5/2019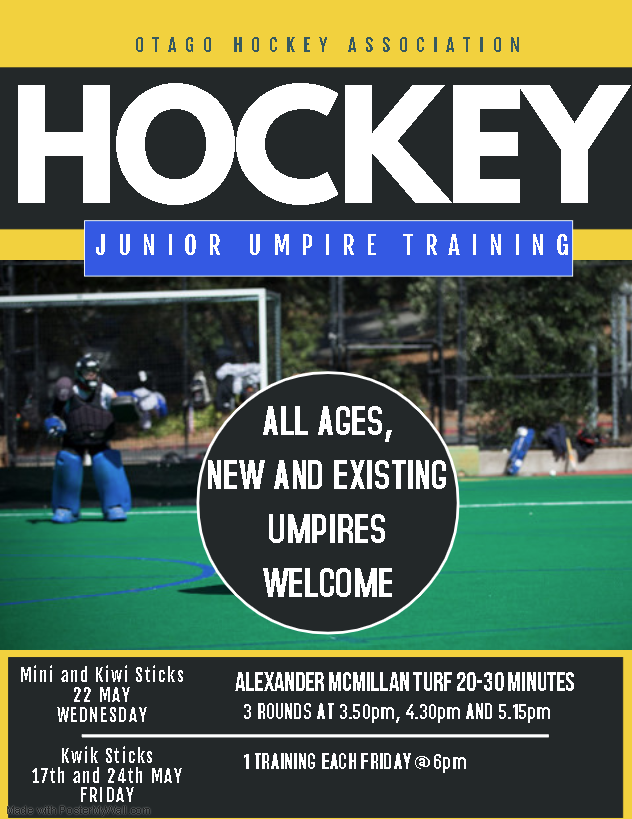 We have Junior Umpire training booked in over a couple of days/times here at the Alexander McMillan Turf.
For those interested in umpiring Junior hockey Years 3-6 then we are running 3 short sessions next Wednesday the 22nd of May at 3.50pm, 4.30pm and 5.15pm.
For those interested in umpiring Intermediate Hockey Years 7-8 then we are running 2 sessions at 6pm on Friday the 17th of May and 24th of May.
We are aiming for these sessions to be short and precise, including guidance and printed material regarding hand signals, positioning on the turf, basic rules and what to do if you make a mistake or someone disagrees with your call!
Our umpires are such an important part of the game and we aim to support all of our umpires in the best ways possible.
We hope to see you here!!
View More News