Mark Knowles Returning
20/12/2019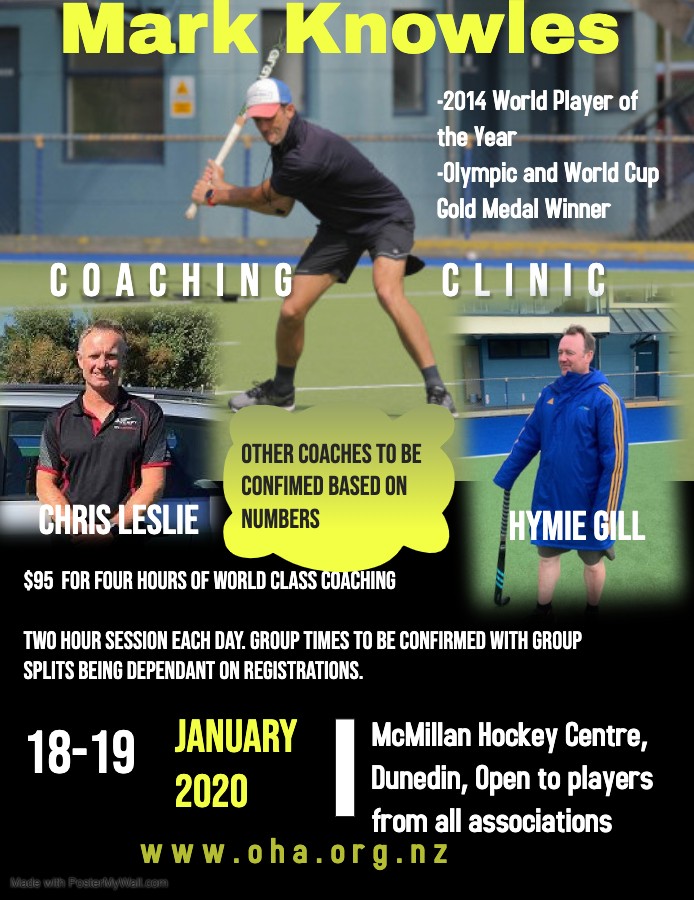 Otago Hockey is excited to confirm the services of Mark Knowles for a two day, world-class coaching clinic. Knowles is returning after his hugely popular sessions here in January 2019
Knowles is the recently retired Australian Captain who has Olympic and World Cup Gold medals as well as the title of 2014 World Player of the Year to his name. Knowles has turned his hand to coaching and developed a fantastic reputation for passing on his extensive knowledge to the next generation.
Knowles will be in Dunedin for a two-day coaching clinic on Saturday & Sunday the 18th and 19th of January 2020, Mark will be supported at this clinic by former internationals and highly respected coaches Chris Leslie (current High Performance Manager of Canterbury Hockey) and our own Hymie Gill. Other specialist coaches will be added depending on registrations.
This is open to players from all associations of all ages and level of ability. Groups will be split into similar ages and level of experience after we receive registrations. Each participant will receive a two-hour session on Saturday and a second two-hour session on Sunday.
View More News