National Masters 2020
6/11/2019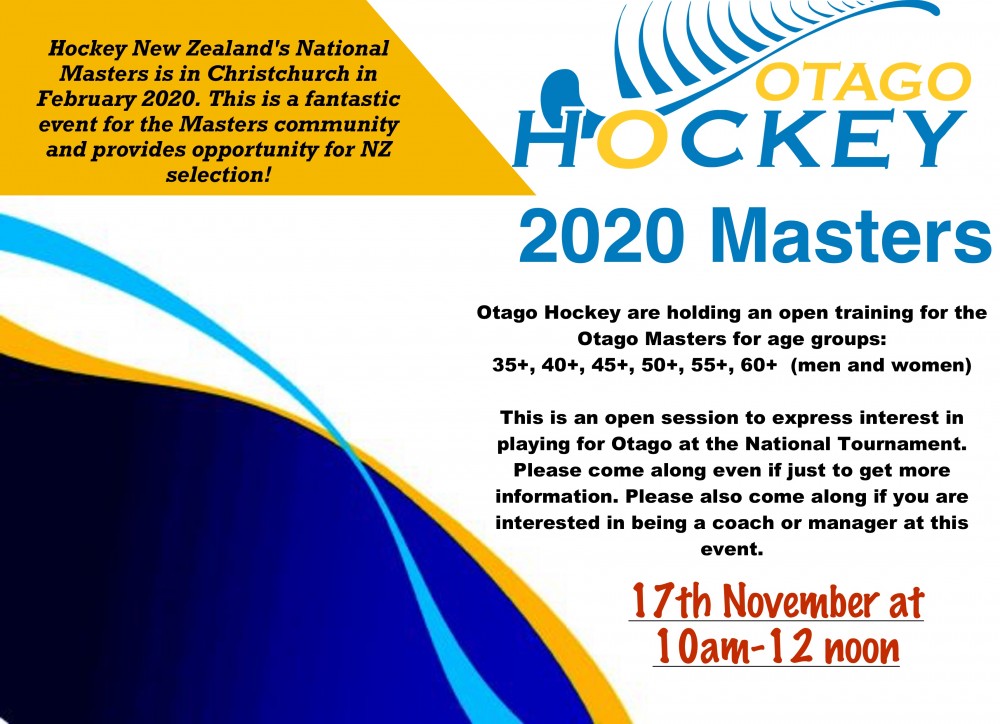 Interested in attending Masters National Tournament 23-29 February 2020? We are looking for players, coaches and support personal!
Please see below information on an event we are holding at the turf to get expressions of interest from potential participants.
Would be great to see as many players there as possible. Attending this session does not commit players to attend Hockey New Zealand National Masters tournament in Christchurch in February 2020, but is a good opportunity to meet fellow Masters players and gather some more information.
View More News