New to Town and wanting to play Premier Hockey?
24/1/2023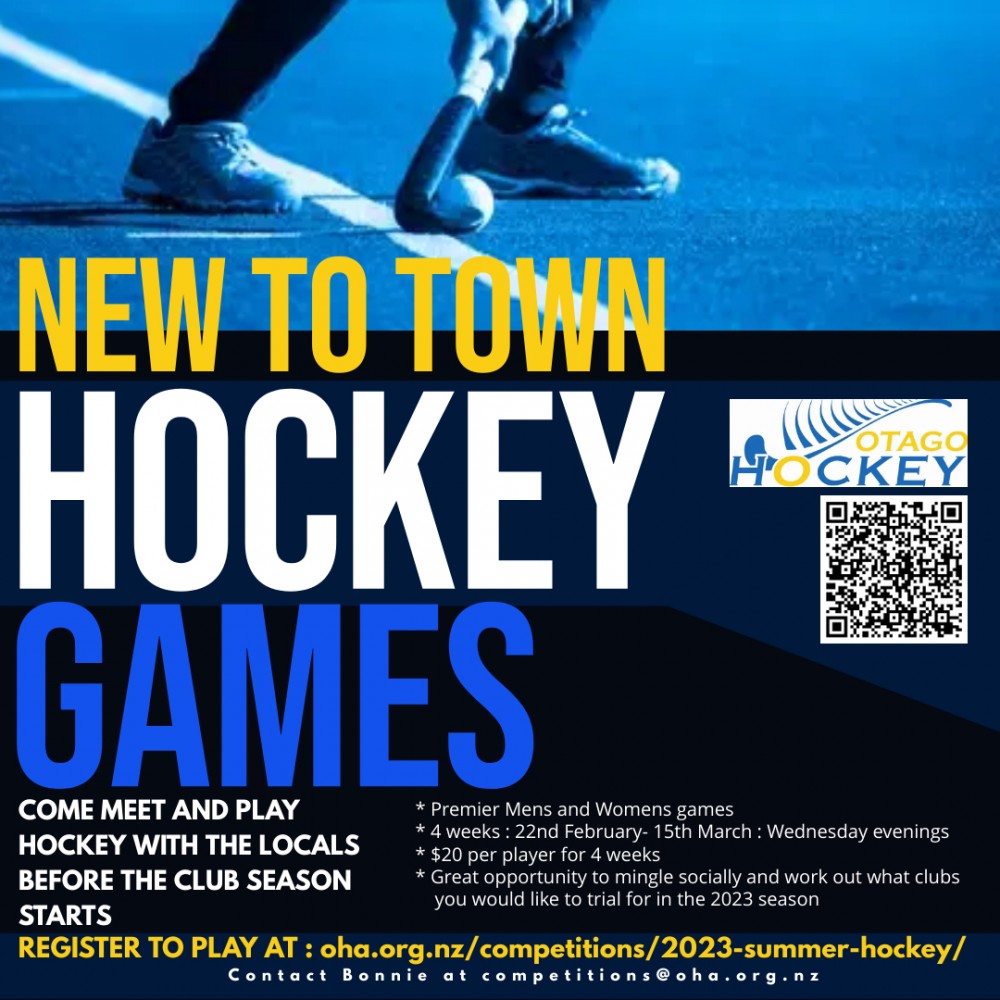 NEW TO TOWN HOCKEY GAMES- PREMIER MEN'S AND WOMEN'S GAMES
Running for 4 weeks: 22nd February-14th March on Wednesday evenings.
$20 per player for 4 weeks ($5 per game) Players can pay cash on game 1 or be invoiced directly via email.
Great opportunity to mingle socially and work out what clubs you would like to trial for in the 2023 season. You can register as an individual or encourage friends to sign up too (there is a section on the sign up form for this)!
Please register here to play: New to town Hockey Games- Premier Men and Women
Any questions- email Bonnie at competitions@oha.org.nz
View More News