Otago Hockey Golf Day
5/12/2018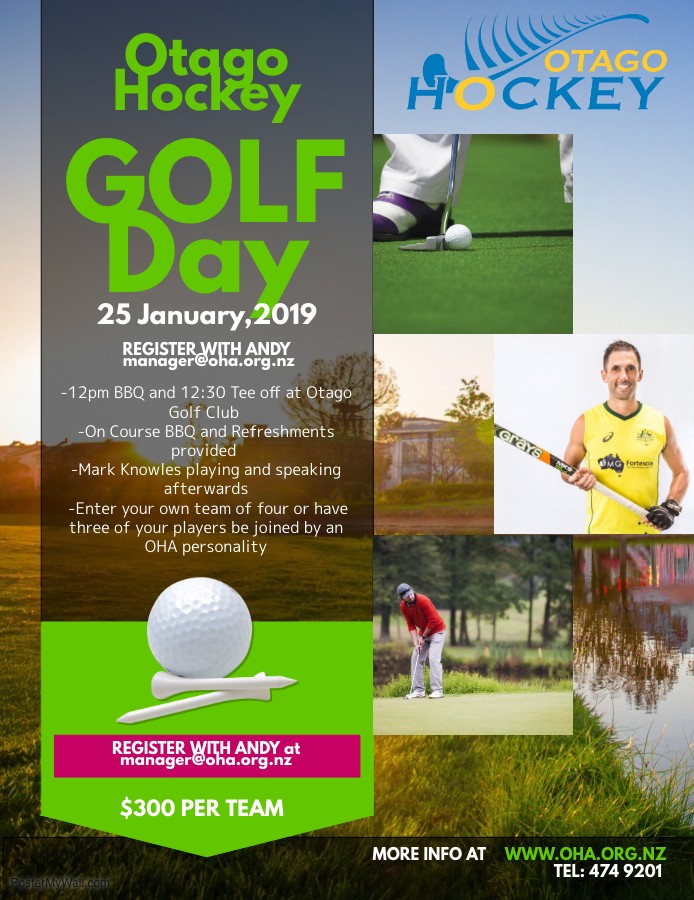 Otago Hockey is running it's inaugural corporate golf day on Friday the 25th of January.
The event will be held at the Otago Golf Club on Friday 25th of January. Mark Knowles the recently retired Australian captain who has World and Olympic Golds as well as 2014 World Player of the Year to his name will play in and speak after the event.
This will be a fantastic day of golf, hospitality and networking between the supporters of Otago Hockey, your support would be much appreciated.
To register or enquire please contact Andy McLean on manager@oha.org.nz or 027 88 44 800
View More News