Otago Seniors Trials
16/4/2019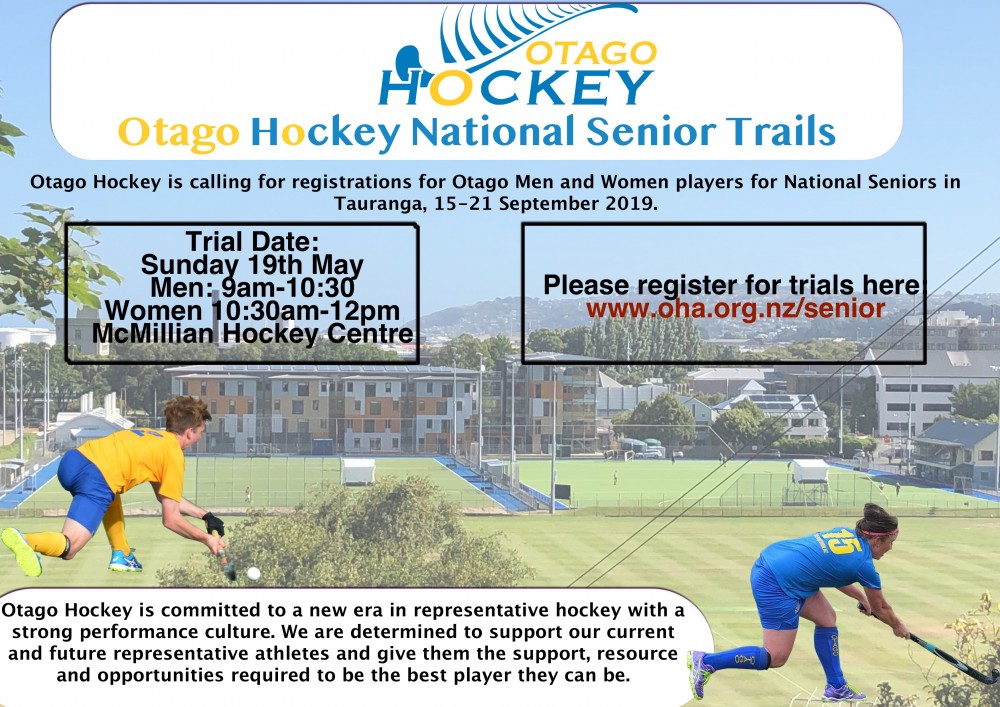 Otago Hockey is calling for registrations for Otago Men and Women players for National Seniors in Tauranga, 15-21 September 2019.
Sign up for trials HERE
Otago Hockey is committed to a new era in representative hockey with a strong performance culture. We are determined to support our current and future representative athletes and give them the support, resource and opportunities required to be the best player they can be.
We would like to strongly encourage ALL Otago based athletes with representative ambitions to trial for Otago. Both Men and Women teams will have meaningful fixtures before respective NHL and National Seniors Tournaments.
We wish to create pride in the Otago shirt during these fixtures and have everyone available for selection.
The programmes for both teams will be over seen by Pathway Manager Hymie Gill, with quality coaches John Daniel (Men) and Hymie Gill (Women).
The OHA will fully support Otago based athletes who use these fixtures and their involvement with the Otago programme to push for selection in Regional sides.
Players will be released from our squads with our absolute blessing when selected for regional sides, that is progression through the Pathway from Club to Association, Region and Country that we want to facilitate!
With changes signalled by Hockey NZ we are entering a new era in representative Hockey. We look forward to your support in playing a part in creating a special era for Otago Hockey.
View More News