Otago U13 & U15 Trials
29/5/2019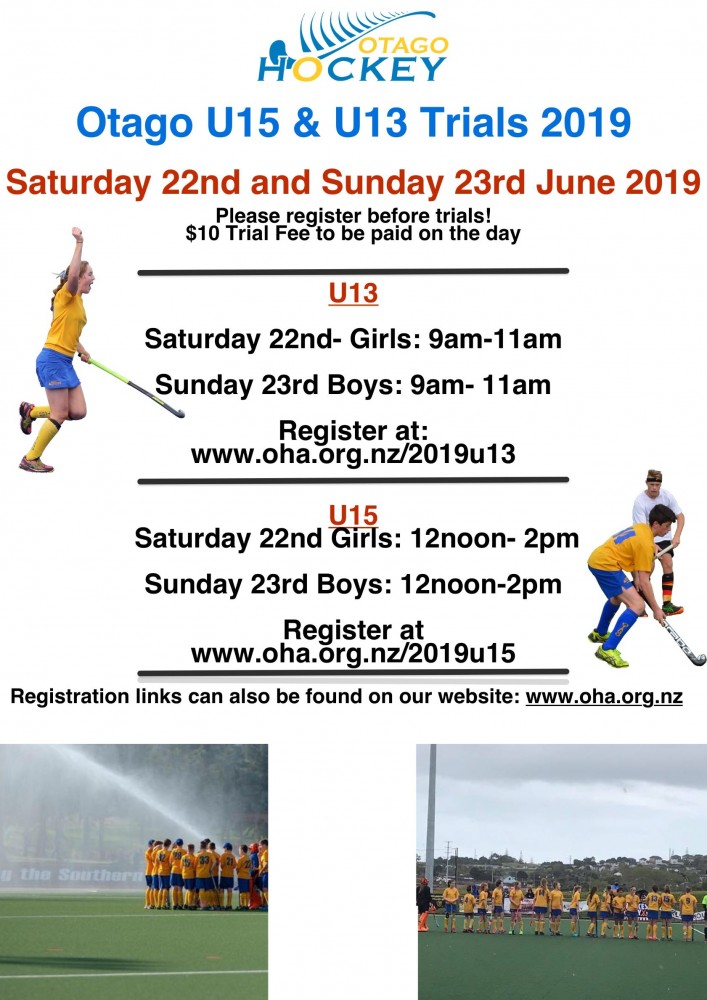 Trials for our Otago Under 13 and Under 15 teams are on the 22nd and 23rd of June.

Boys and Girls National Tournament AND Development teams will be selected at both age levels.
See more information below and register at links included.
To be eligible players must be UNDER 13 or 15 as at 1 January 2019
Under 13 Registration
Under 15 Registration
Under 13 National Tournaments are 7-12 October. Boys (Hatch) is in Palmerston North and Girls (Collier) is in Wellington.
Under 15 National Tournaments are 30 Sept - 5 October. Boys in Northland and Girls Dunedin.
Under 13 Development teams will play a series of regional games and then a festival of hockey in Oamaru. Girls 7-9 October and Boys 4-6 October.
Under 15 Development teams will play a series of games including a tournament in Timaru 14-15 September.
View More News