Otago U18 Boys Named
30/5/2022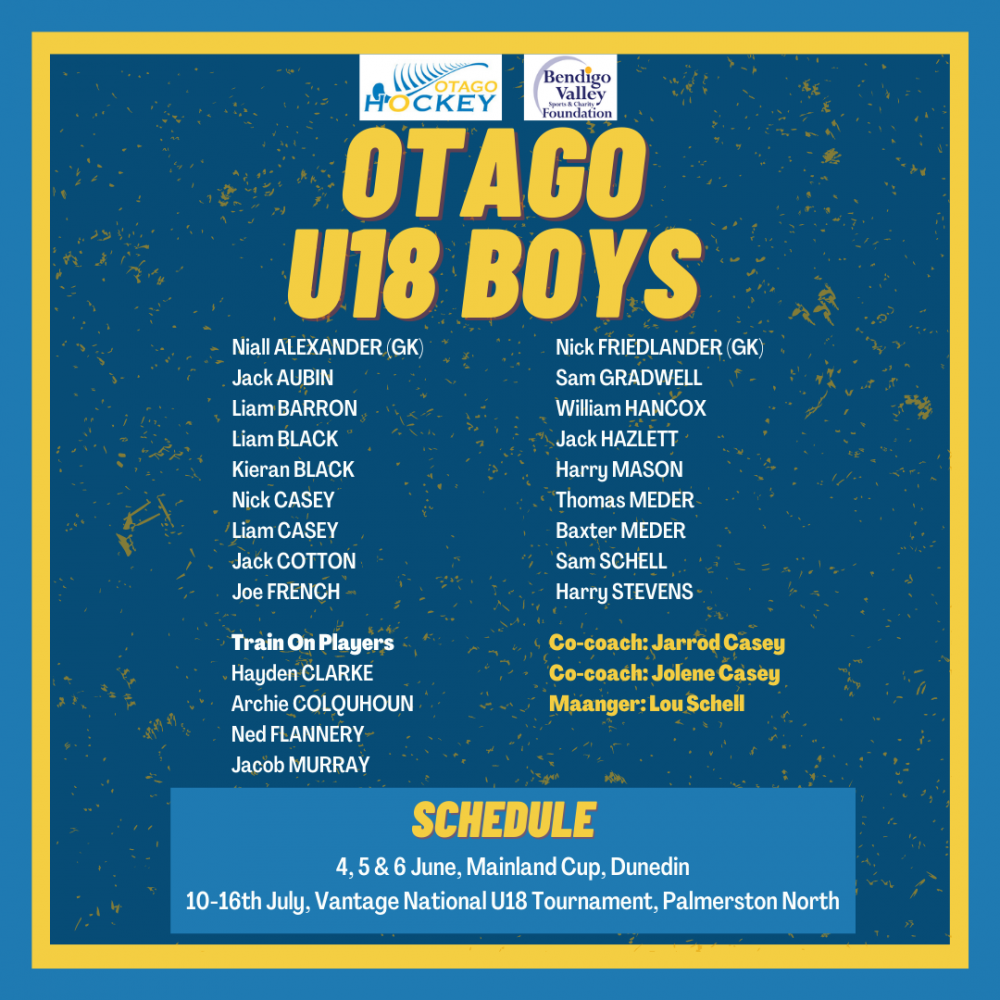 Otago Hockey is proud to announce the Otago U18 Boys team for 2022.
These athletes will compete in the Mainland Cup here in Dunedin this weekend before heading to the Vantage National U18 tournament in Palmerston North.
Congratulations and all the very best to all those who have been named.
View More News