SECONDARY SCHOOL UMPIRES CLINIC
24/5/2019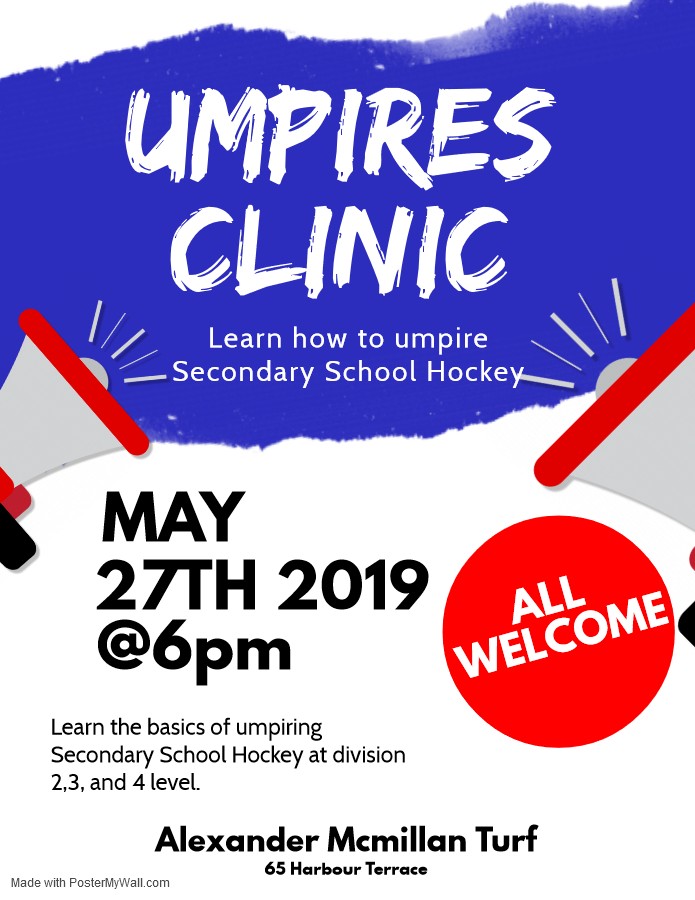 We are running a Secondary School umpires clinic for anyone interested in learning how to umpire Divisions 2,3 and 4 in our competition.
This is being run by Hockey NZ trained educators on the 27th of May at 6 pm at the turf.
You do not need any previous experience and we welcome anyone willing to give it a go!
If you cannot make the meeting but would still like to be involved, then we would encourage you to follow the link below to register your interest in umpiring and we will be in contact.
Otago Hockey Umpires Interest form
View More News