Social Hockey Team Registrations now open!!
28/8/2023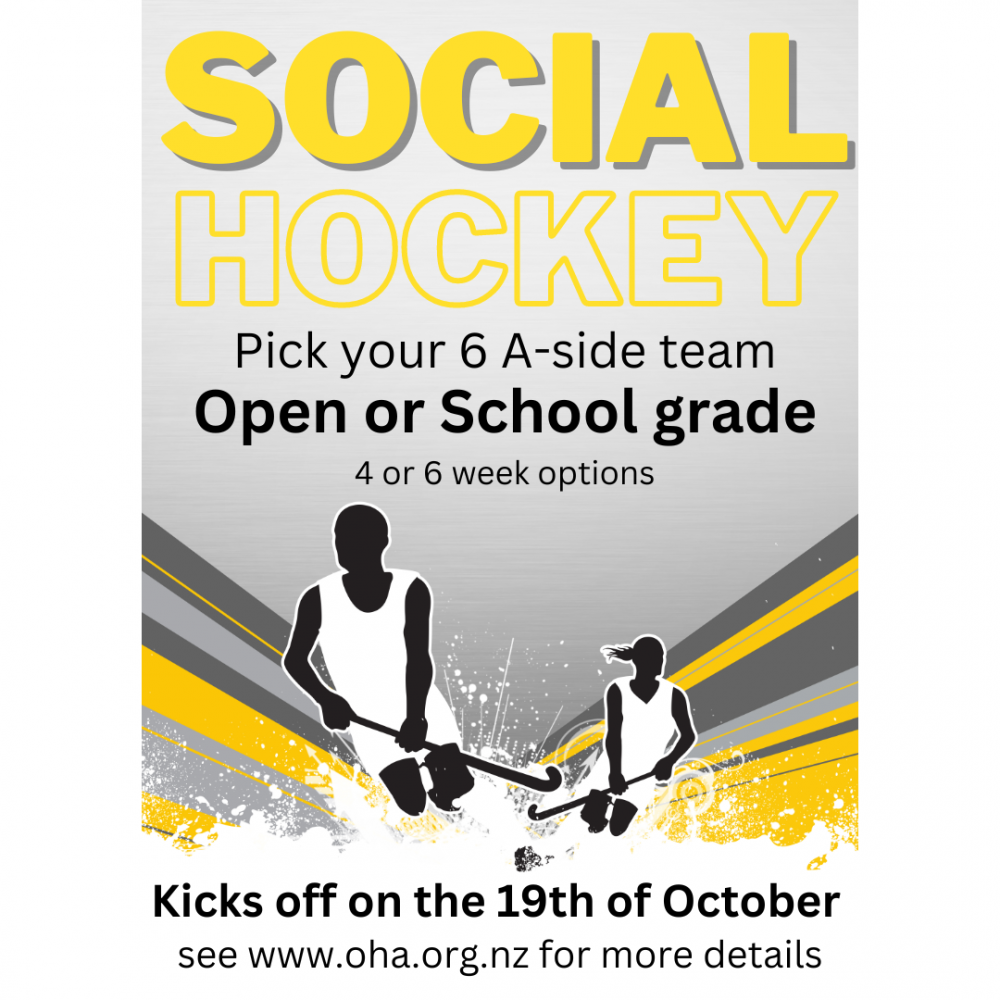 Our Social Grade of Hockey is now open for registrations!!!
Get your friends, family, school mates, work mates, neighbours- anyone you want to play hockey with together, and register for some fun!!
Finer details listed below:
OPEN GRADE (Minimum age 13 and/or Year 9)
SECONDARY SCHOOL GRADE (including teams who have boarders playing).
4 weeks $200 or 6 weeks $300 per team ($6.25 per player per game based on 8 players in a team).
Half field 6 A-side games.
Games will commence on the 19th of October with game times aiming to begin at 4.45pm (for school teams), with last games scheduled to finish at 9.15pm at the latest subject to team entry numbers. Finals for the 6 week option will be played on the 16th of November.
Mouthguards are compulsory and all team members must wear the same-coloured top for all competitions.
Payments can be paid in cash or eftpos at the turf or paid online to:
Otago Hockey Association 03-0905-0460917-10 with game day in the particulars and a team/player name in the reference.
REGISTRATIONS DUE BY 9AM MONDAY 16th OCTOBER 2023 Register Here!
Please note spaces are limited for competitions- entries will be taken on a first come, first served basis.
The registration form must be completed in full, or your team will not be eligible to enter.
Any inquiries contact: competitions@oha.oha.nz or admin@oha.org.nz for accounts/billing information
Rules must be read and agreed to prior to team registration.
View More News