Strike Tournament
9/11/2018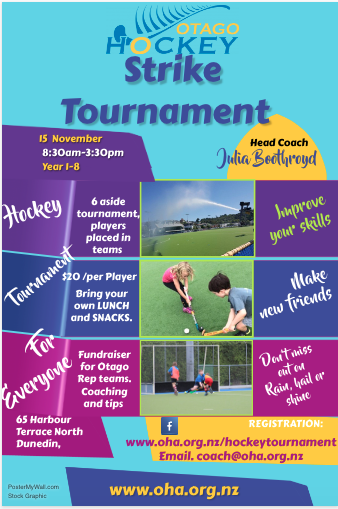 A fun-filled day on the 15th of November during the school strikes.
The tournament will be run by the Otago Representative sides to help with their fundraising for tournaments.
Everyone is welcome to get involved in the 6 aside tournament, players will be placed into a team with an Otago representative as their coach.
As well as a series of games, we will have fun team building activities though-out the day. This is a way of showing support to our teaching community while supporting parents and players going away to a tournament.
To register click here
View More News