TOAST CUP
6/12/2018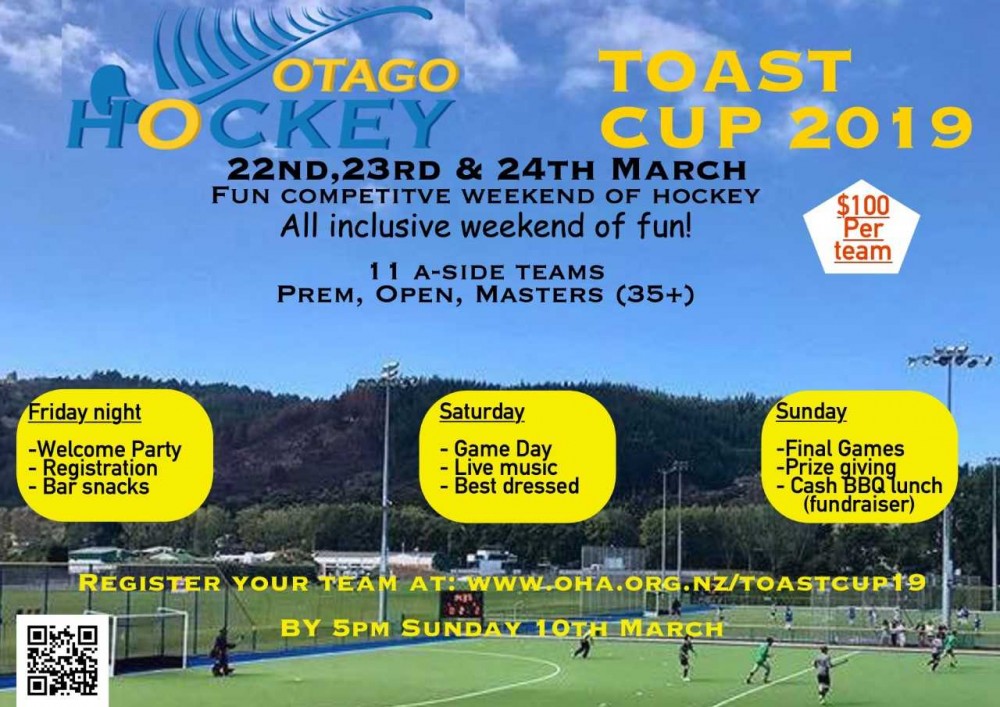 TOAST Cup 2019 is scheduled for Otago Anniversary Weekend the 22nd, 23rd and 24th of March 2019.
We have extended the grades to include 11 aside Premier and Open grade for lower division composite teams and our new Masters grade which will run at 7 aside.
The aim of the tournament this year is to continue with our competitive level of hockey on the turf and to have some fun off the turf by adding some fun of live music, best dressed prizes, bar snacks and fundraiser BBQ.
We hope you all get in behind us and enter as many teams as you see fit.
Registrations can be found here
View More News