TOAST Cup 2021 Registrations are now open!!!!
19/1/2021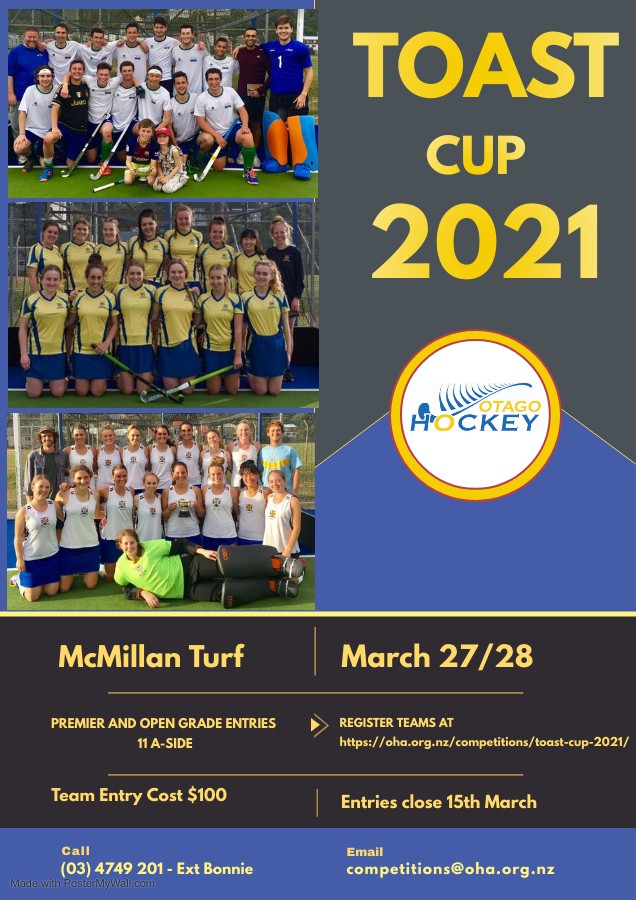 After not being able to run our TOAST Cup Tournament in 2020, we are excited to be celebrating 31 years of our TOAST Cup tournament being played in Otago and would love your team to be part of it for 2021 !
We are offering Premier and Open Grade options for both Men and Women's 11 A-side teams which will be played over the weekend of the 27th and 28th of March 2021 at the McMillan Hockey Centre.
Cost is $100 per team which will be invoiced upon entry.
Please contact Bonnie at competitions@oha.org.nz if you have any further questions.
Team Registrations can be made HERE
Entries close Monday the 15th of March
View More News