TOAST Cup 2022 Entries are OPEN!!!!!
13/12/2021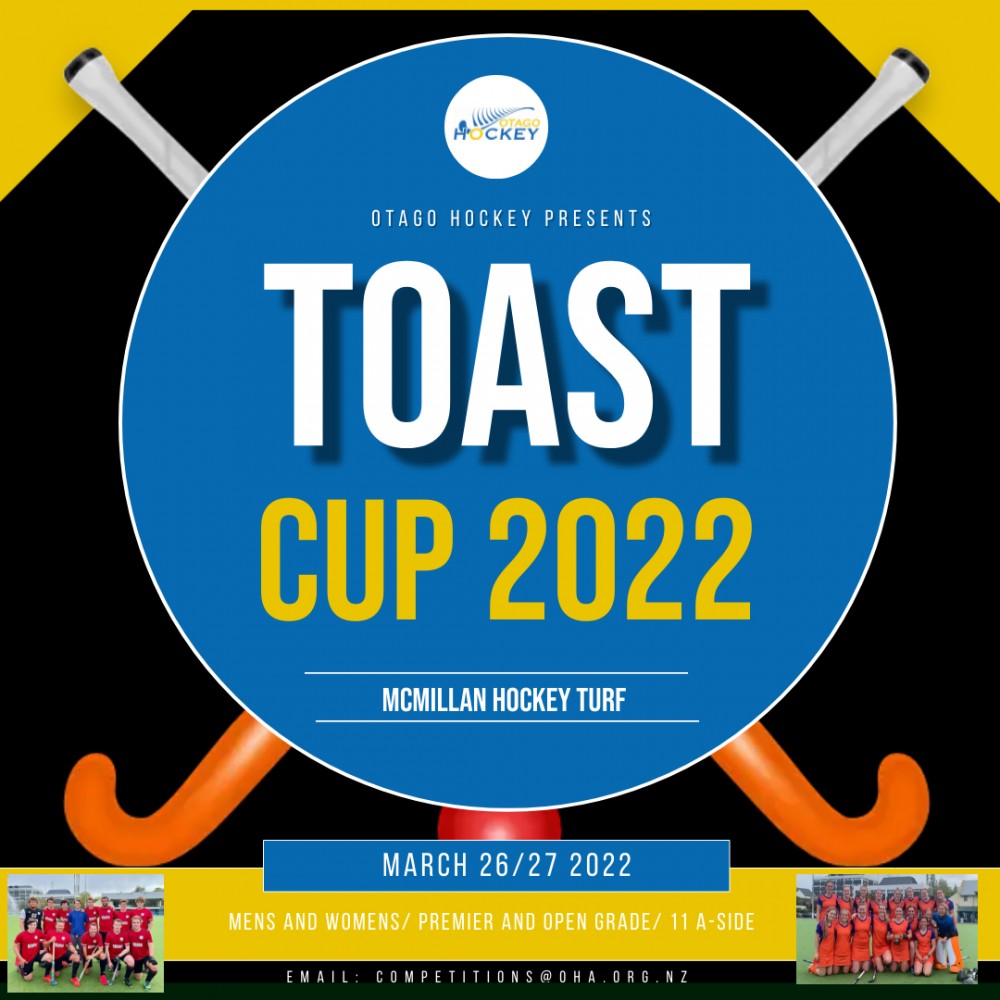 Christmas is fast approaching and for those who are keen to lock something into the calendar for 2022- We have opened our registrations for the 32nd year of TOAST Cup in Otago!
We are running the Tournament over the weekend of the 26/27th of March here at the McMillan Hockey Centre in both Men's and Women's Premier and Open grades in11 A-Side teams.
Cost is $100 per team which will be invoiced to team contacts.
Team Registrations can be made here: Otago Hockey 2022 TOAST Cup Team Registrations
Please contact Bonnie at competitions@oha.org.nz if you have any further questions.
TOAST Cup Tournament Rules can be found here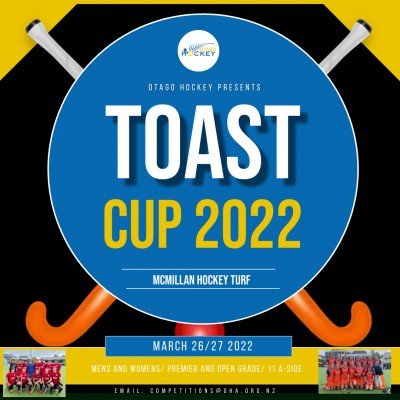 View More News