Upcoming dates for the 2019 Club Competition
30/1/2019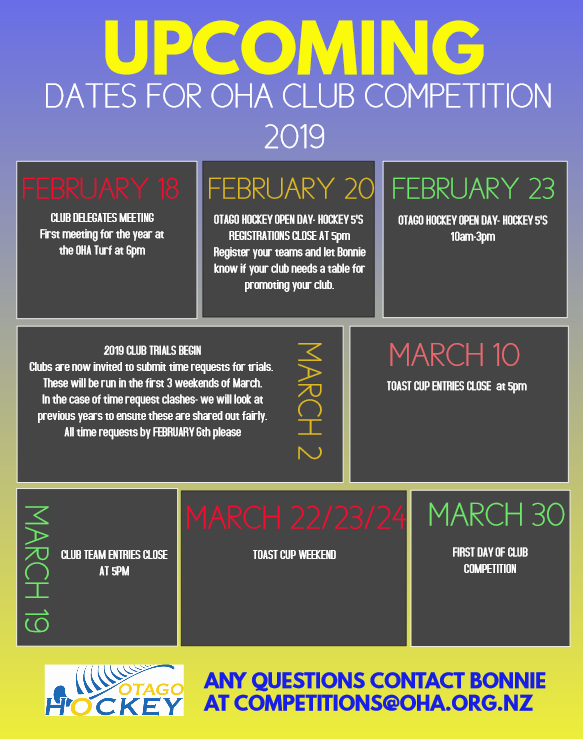 It's that busy time of the year in the OHA offices where we are gearing up for the exciting season ahead.
We as a team, have managed to secure the dates for the upcoming club competition with some key dates for our Club's administration members to be aware of (competition dates can be found under the club tab on this website).
After the success of our coaching clinics with Mark Knowles, Greg Nicol and Hymie Gill, we are now shifting our focus to the OHA Open day- Hockey 5's Championship and TOAST Cup which we are looking forward to hosting. We hope you all get involved in these events and look forward to seeing your team registrations and those new to town coming along.
If you have any questions please email Bonnie at competitions@oha.org.nz
View More News