Awards Night Nominations are OPEN!!!
6/9/2023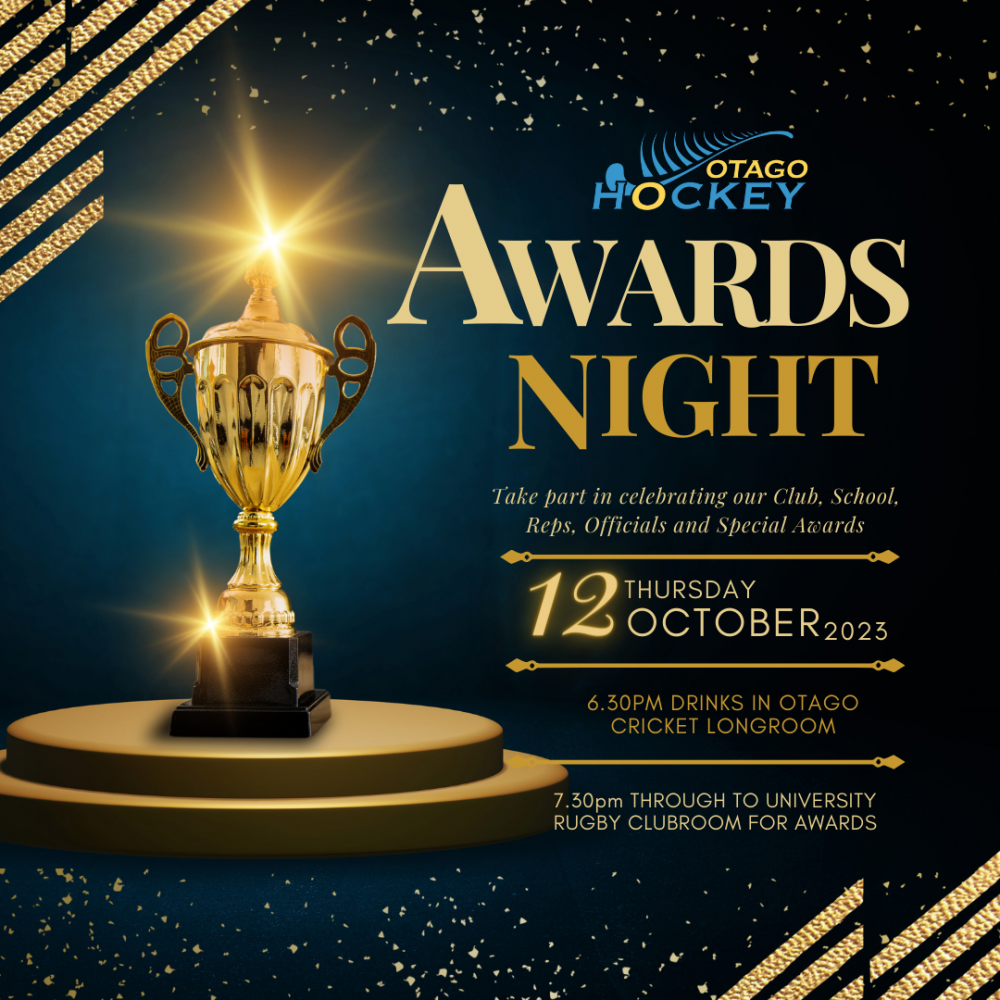 We are excited to celebrate our 2023 Hockey season and our wonderful community at our Awards Night on October the 12th, so we want to hear your thoughts!! Entries close on the 15th of September.
We have several awards that we would like your nominations for, so please have a look at the link below and add your thoughts!
We look forward to seeing you all at the Otago Cricket Long Room from 6.30pm on Thursday the 12th of October, 2023.
View More News