Club Trials Confirmed
14/2/2019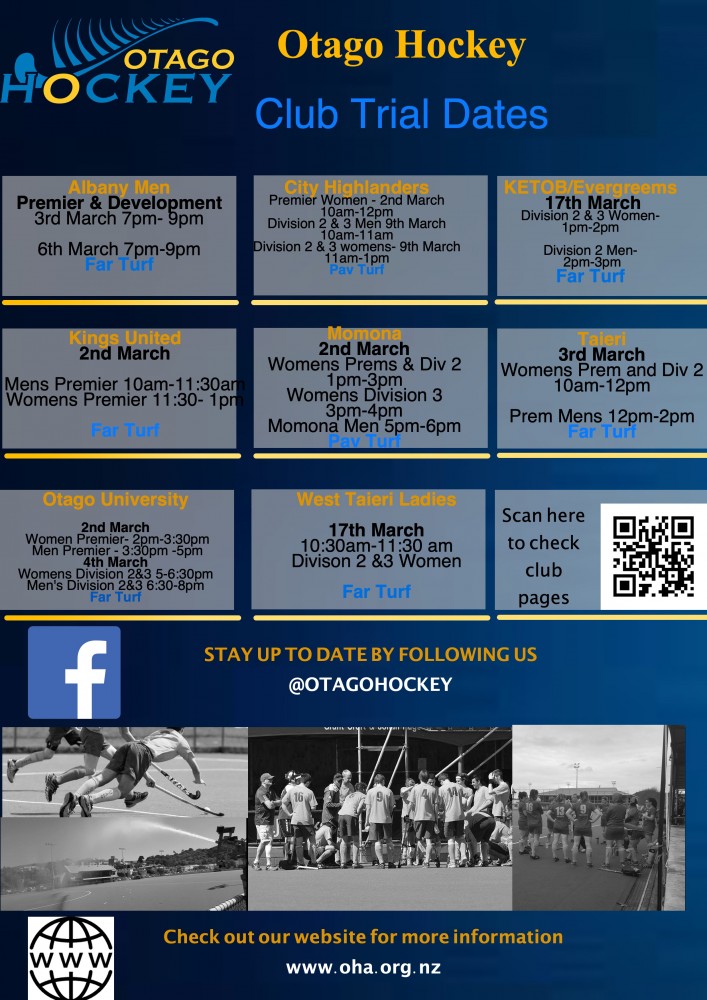 Otago Hockey's clubs have confirmed trial dates in preparation for the start of the Club competition on the 30th and 31st of March 2019.
Clubs cater for players of all abilities with Premier and Division Two hockey being played on a Saturday and Division Three on a Sunday afternoon. All grades have male and female divisions.
For players new to town or those looking to reengage with the club scene please see details of our OHA Open Day on the 23rd of Feb.
Please see HERE for club contacts
For more information on the club competition please contact Bonnie on competitions@oha.org.nz
View More News