Goal Keeping Coaching Programmes
5/7/2022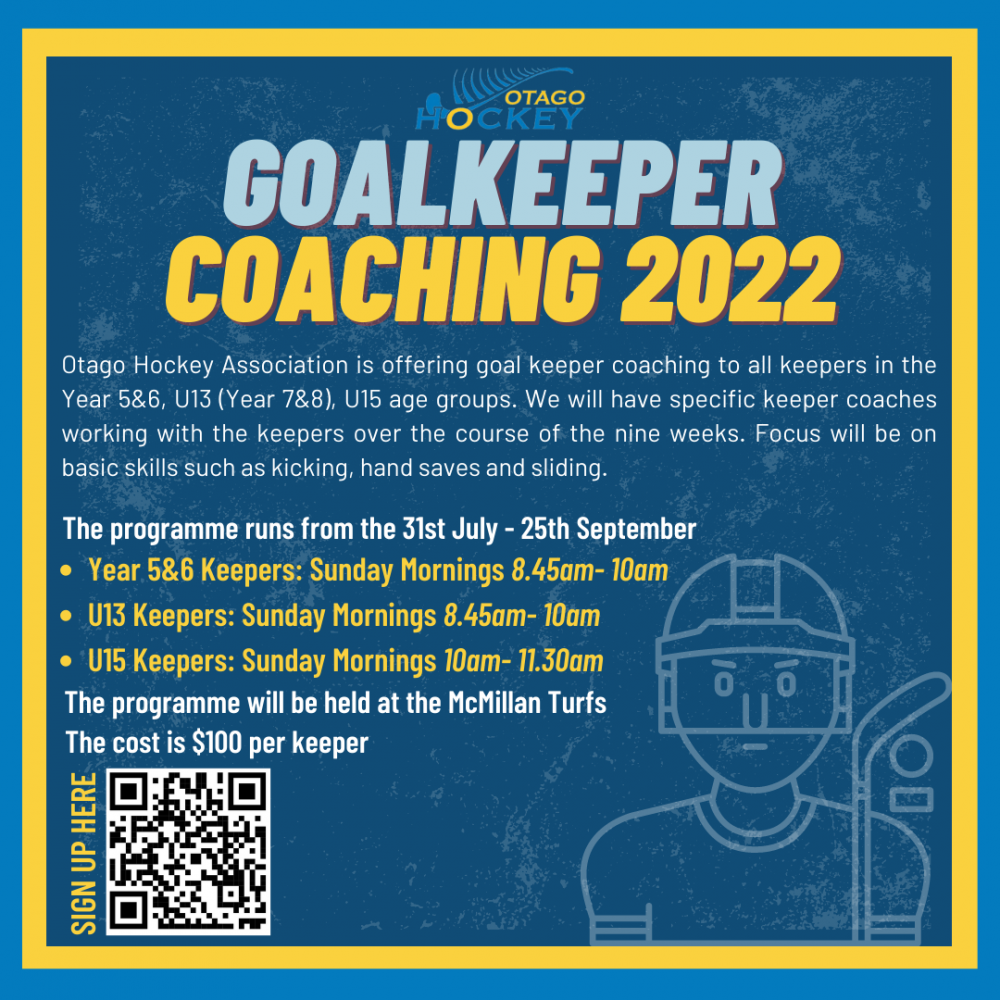 OHA is offering goal keeper coaching to all keepers in the U15, U13 (Yr7&8) and Yr 5&6 age groups.
If you are a budding keeper who wants to upskill and continue to develop the finer points of goalkeeping this is a programme for you.
Click here to register
We will have set keeper coaches working with the keepers over the course of the 9 weeks. The Programme runs from the 31st July – 25th September.
Yr 5&6 keepers Sunday mornings from 8.45am -10.00am
U13 keepers Sunday mornings from 8.45am - 10.00am
U15 Keepers Sunday mornings from 10.00am - 11.30am
Focus will be on basic skills:
Kicking
Hand saves
Sliding
We will be using the Ball Machine to fire balls at you, for repetition purposes. There will be fun competitive games between the keepers to help make each session as enjoyable as possible.
This goalkeeper programme will run at the same time as the U15, U13 and Yr 5&6 Booster programmes.
The Yr 5&6 keepers will just have the training on Sunday mornings this year.
The U13 and U15 keepers will have the same opportunities to participate in the:
U13 Festival of Hockey for all Year 7-8 players, 24th-25th September. Central Otago Hockey Association are hosting a weekend Festival which involves all of the other Associations in the Southern region (North Otago, Central Otago, Eastern Southland, and Invercargill). A chance to play some awesome hockey with a lot of other fun activities too!
U15 Overview
Clutha Cup, 17th-18th September. A weekend tournament in Invercargill with all of the other Associations in the Southern region.
U15 South Island Tournament, Christchurch, 2nd – 6th October.
View More News