TOAST Cup 2020 Registrations are OPEN!
4/2/2020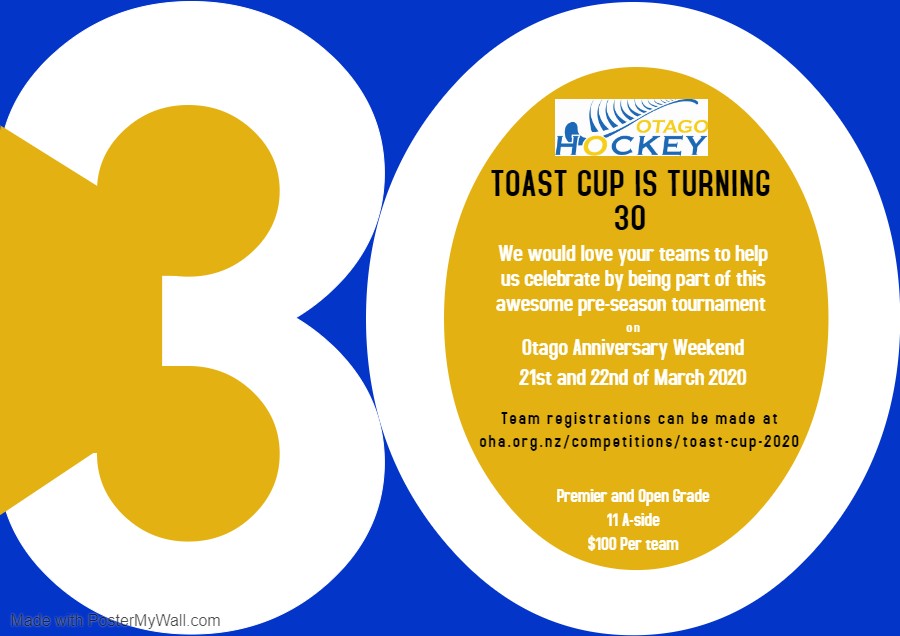 We are excited to be celebrating 30 years of our TOAST Cup tournament being played in Otago and would love you to be part of it for 2020 !
We are offering Premier and Open Grade options for both Men and Women's 11 A-side teams which will be played over Otago Anniversary Weekend on the 21st and 22nd of March 2020 at the McMillan Hockey Centre.
Cost is $100 per team which will be invoiced upon entry.
Please contact Bonnie at competitions@oha.org.nz if you have any further questions.
Team Registrations can be made HERE
Entries close Friday the 13th of March
View More News