U13 and U15 Junior Hockey Academy Coaching
22/6/2023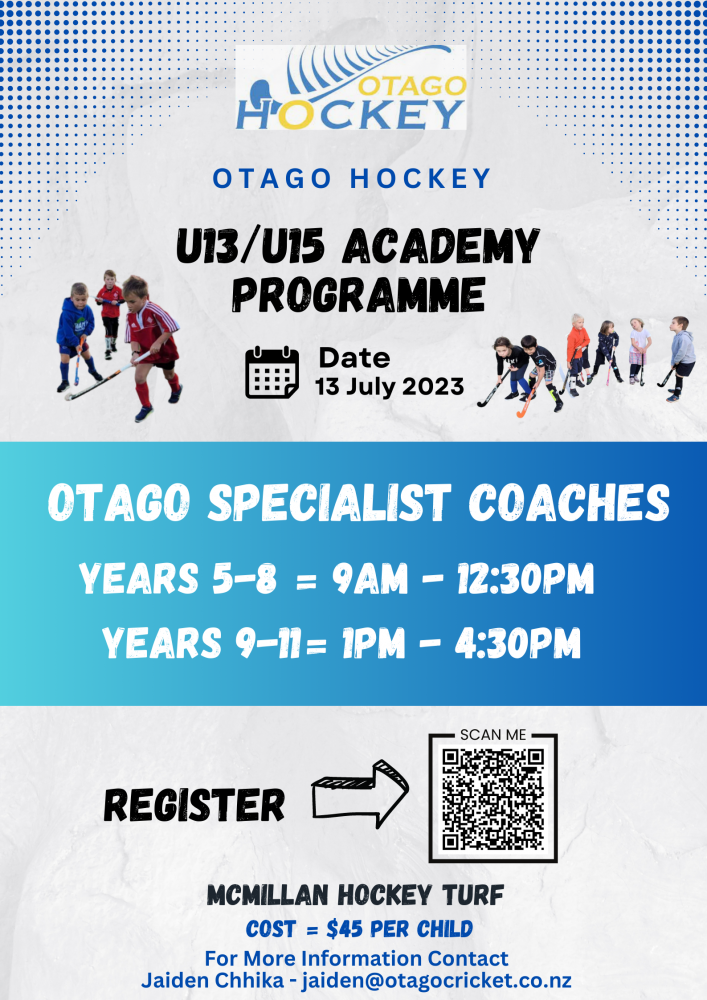 Otago Hockey are EXCITED to announce the NEW JUNIOR ACADEMY Hockey Coaching Day.
When:- School Holidays, Thursday 13th July
Where:- Alexander McMillan Hockey Turf, Harbour Terrace, Dunedin
Cost:- Only $45 per child or $80 for 2 children.
What:- Otago Hockey Specialist Coaches working with players to further develop individual and team skills in a fun environment.
Any Questions:- Contact jaiden@otagocricket.co.nz
View More News