Volunteer of the Month Awards
23/6/2022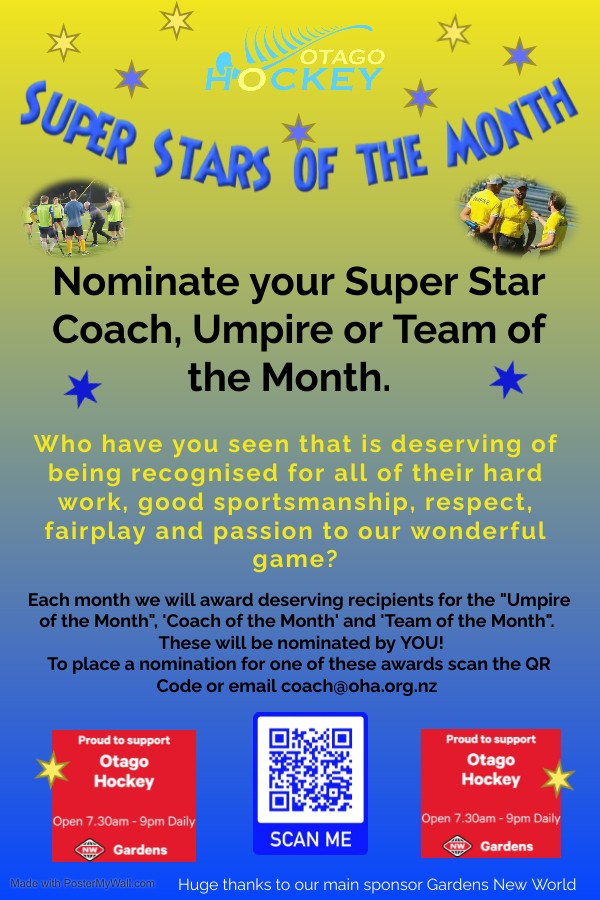 Volunteer and Super Star of the Month Awards are HERE!!
Who have you seen that is deserving of an OHA Monthly award and recognition for their good sportsmanship, respect, integrity and positive passion towards the game? This is not just about the winners, it is about those that are upholding our Code of Conduct and spreading the positive vibes across our Hockey Whanau.
Click on the QR Code on the poster to nominate your Super Star Volunteer of the Month.
View More News